Pakistan
Zarb e Azb will be continued till eradication of terrorism: Foreign Office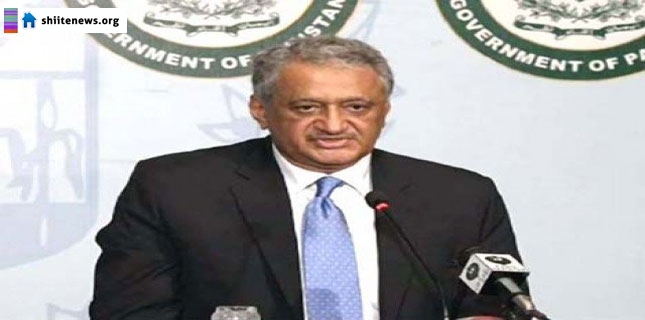 Zarb e Azb will be continued till eradication of terrorism: Foreign Office
Foreign Office spokesperson Qazi Khaleel Ullah has reiterated the resolve to continue operation Zarb e Azb till the eradication of terrorism. During the weekly media briefing in Islamabad Qazi Khaleel said 'the whole world appreciates operation Zarb e Azb'. He further said 'we will ask our high commission for details regarding Indian Airforce's aerial bombing in Rajhistan'.
He denied commenting on media reports regaridng Saudi Foreign Minister's statement refuting Pakistan's role as a mediator in recent Saudi-Iran conflict and said that both Saudi Arabian and Iranian governments had appreciated Pakistan's role in easing tensions.
Regarding Pak-India dialogue, Qazi Khaleel Ullah said 'both countries are in contact in order to decide the date of Indo-Pak foreign secretaries' meeting and we hope that India will share the investigation report of Samjhota Express incident with Pakistan'.
FO spokesperson said that Pakistan has been making all efforts against terrorism and the whole world has appreciated the gains of Zarb e Azb. 'Operation will continue till the achievement of goals', he added.