Pakistan
Top-level posting, transfers in Pakistan Army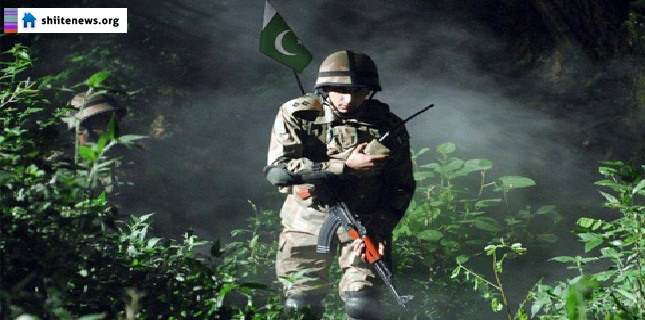 The Pakistan Army on Wednesday made a reshuffle at key positions and ordered posting and transfers of 11 major generals.
Major General Azhar Saleh has been appointed as vice chief of general staff while Major General Shaheen and Major General Tariq Javed have been posted respectively as Khyber Pakhtunkhwa's Frontier Corps inspector general and Strategic Plans Division's (SPD) director general.
Major General Irshad has been posted as PPA director general while Major General Khalid has been transferred to the PMO as director general.
Major General Rehan Baqi has been posted as Corps of Electrical and Mechanical Engineers' DG, Major General Akhtar Satti has been posted as General Officer Commanding (GOC) 26 Mechanised Division, Major General Saeed Nagra has been posted as GOC 114 Division Okara while Major General Amjad Ali Khan has been posted as GOC 35 Division Bahawalpur.
In September last year, the Army Promotion Board – headed by Chief of Army Staff General Raheel Sharif – approved the promotion of four major generals to the rank of lieutenant generals as part of a major reshuffle ahead of the retirement of key military commanders.
Those who were promoted include Inter-Services Public Relations (ISPR) Director General Major General Asim Salim Bajwa, Director General Military Operations Major General Aamer Riaz, Bahawalpur's General Officer Commanding Major General Sadiq Ali and Vice Chief of General Staff Major General Umer Farooq Durrani.
These promotions were due as four three-star generals are set to retire in October after reaching the age of superannuation. The retiring generals include Commander Southern Command Lt Gen Nasser Khan Janjua, Corps Commander Lahore Lt Gen Naveed Zaman, Chief of Logistic Lt Gen Tariq Gilani and Inspector General Arms Lt Gen Ijaz Chaudhry.