Pakistan
Safoora incident's mastermind Abdullah discloses facts about Daesh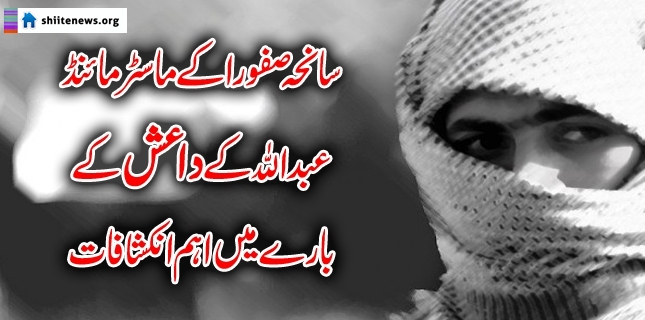 Safoora incident's mastermind Abdullah discloses facts about Daesh
Shiite News: Mastermind of Safoora incident Abdullah Mansoori, who had been arrested by CTD, have disclosed some more facts about Daesh. According to CTD, Abdullah Mansoori told during investigation that Abdullah Yousuf alias Saqib belongs to Syria and hires terrorists for Daesh. He said 'Abdullah Yousuf has hired a large number of terrorists for Daesh whereas he was the one who gave the task of wall-chalking about Daesh in 2014 and 15. After the task of Daesh's wall-chalking, he planned safoora incident.
Sources told that hiring was initiated for Daesh after the conflict between Safoora incident's major criminal Tahir Saeen and Jalal over funds related matters and terrorists of Safoora incident also joined Daesh through Abdullah Yousuf.
Arrested terrorist Abdullah Mansoori further told that Daesh's network has been operated from Okara. CTD told that's several important people have been arrested after the disclosures about Daesh's network. Some of Daesh's terrorists have been arrested from Punjab whereas Abdullah Yousuf has flown to Syria.