Pakistan
Fight between Molana Muhammad Khan Sherani and Molana Tahir Ashrafi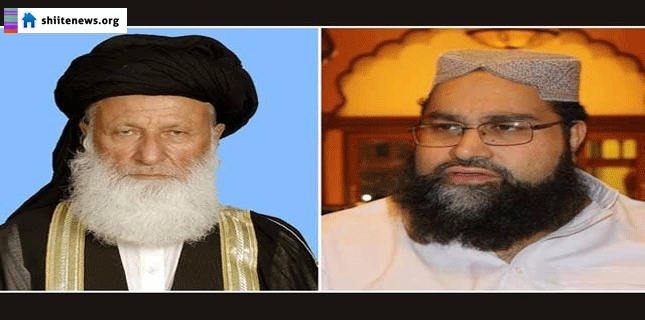 Fight between Molana Muhammad Khan Sherani and Molana Tahir Ashrafi
During a session of Pakistan's Islamic ideological council (Islami nazaryati council) a serious fight took place between its head Molana Muhammad Khan Sherani and council's member Molana Tahir Ashrafi during which their shirts' buttons fall off. According to information, the fight took place on the agenda presented in the session.
Media reported that the 13th point of agenda was regarding Qadyanis being non-Muslims and it was said that the point was included because Molana Tahir Ashrafi asked to do so whereas Molana Sherani said that Qadyanis are declared non-Muslims by the constitution of Pakistan. On this, the figt started between them, other members of the council had to interfere to stop the fight.
Sources told that Molana Sherani while criticizing Saudi Arabia said that Saudi Arabia's military alliance was in the US interest and the US is extremely happy with this alliance. Molana Tahir Ashrafi, who is a big supporter of Saudi Arabia, made Qadyanis an excuse and tried to defend Saudi Arabia but that resulted in the fight.