Pakistan
Pakistan opposes any move to topple Bashar al Assad's government: Aizaz Chaudhry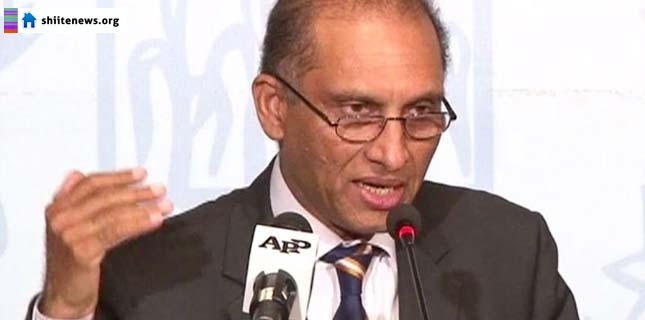 Pakistan opposes any move to topple Bashar al Assad's government: Aizaz Chaudhry
Shiite News: Pakistan's foreign secretary Aizaz Chaudhry has said that Pakistan will not support any move to topple Bashar al Assad's government in Syria.
"Pakistan is also against foreign military intervention in Syria and fully supports the territorial integrity of Syria," said Foreign Secretary Aizaz Chaudhry.
The foreign secretary was speaking at the Senate Foreign Affairs Committee, which met earlier at Parliament House in Islamabad on Wednesday.
Foreign Secretary Aizaz Chaudhry said that Pakistan wanted a peaceful solution of the Syrian crisis.
Pakistan had remained impartial in Syrian conflict until now but foreign ministry's statement on Wednesday was a big change in Pakistan's foreign policy regarding Syria.