Pakistan
Tehreek e Insaf expressed concerns over Pakistan's participation in Saudi coalition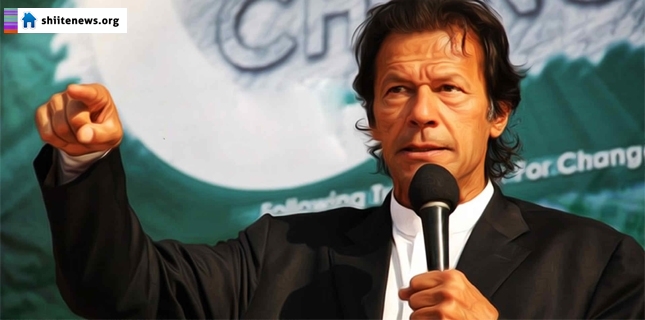 Tehreek e Insaf expressed concerns over Pakistan's participation in Saudi coalition
Shiite News: Pakistan Tehreek e Insaf has expressed trepidations over Saudi led military alliance and declared Pakistan's participation in the coalition of 34 Islamic countries as apprehensive.
Saudi Arabia had announced three days ago that it had formed an alliance of 34 Islamic countries against terrorism and extremism and Pakistan was also a part of that coalition whereas Iran's name was not in the list on which Tehreek e Insaf has expressed concerns.
Tehreek e Insaf raised question that when Foreign Office also expressed astonishment over Saudi Arabia's announcement then who assured Pakistan's participation in the alliance?
Muhammad Bin Salman, son of Saudi Arabia's king, had formed a military alliance, upon wishes of the US and Israel, in which names of 34 Islamic countries were included. The important point is that most of the countries, including Pakistan, which were made a part of the alliance were unaware of their participation whereas on the other hand, three most important Islamic countries of the world Iran, Iraq and Syria have not been included in the coalition which shows that the alliance has actually been made against these very countries because the US and Israel believe that these three countries have been carrying out terrorism therefore Saudi Arabia wants to protect the US and Israel by making an alliance against terrorism under Wahhabi leadership.