Pakistan
Terror threat to Shia Muslims in the country by Al-Qaeda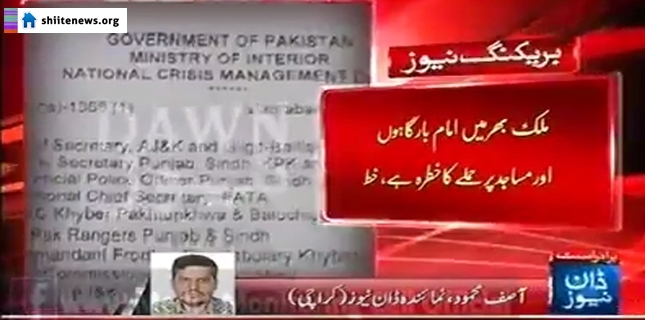 Terror threat to Shia Muslims in the country by Al-Qaeda
Shiite News: Ina letter issued by National Crises Management Cell it has been revealed that Al-Qaeda could carry out terror attacks on Shia mosques, Imam Bargahs and on people belonging to the Shia sect in the entire country.
Provincial governments, especially the Sindh government, has been alerted by the National Crises Cell Ahmed Farooq group of Al-Qaeda has completed the planning for targeting Shia traders, religious scholars, mosques, Imam Bargahs and Shia populations.
In addition to National Crises Management Cell's warning, provincial governments have also received a letter by ISI regarding similar information and they have been asked to strengthen the security of Shia mosques, Imam Bargahs and localities.
Sindh, Punjab, KPK and Gilgit Baltistan have been high alerted in this regard.