Pakistan
Election Commission's performance during the second stage of LB Elections remained disappointing: Nasir Abbas Shirazi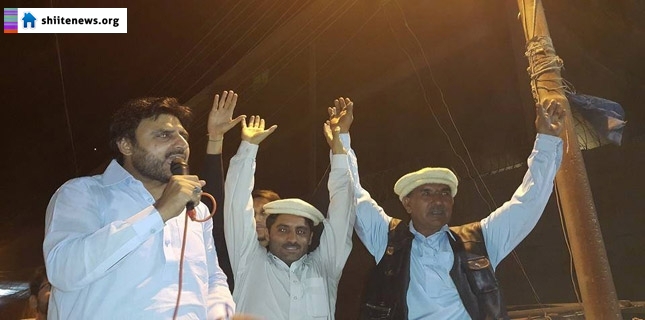 Election Commission's performance during the second stage of LB Elections remained disappointing: Nasir Abbas Shirazi
Central Political Secretary of MWM Nasir Abbas Shirazi expressed hope for the success of MWM's candidate in Karachi LB Elections. While talking at the inauguration of election office in UC 26 Al-noor society of Karachi he said "Democracy could not be established in the country without bringing election reforms. Election Commission's performance remained disappointing during the second stage of LB Elections. Political parties have achieved the results of their own choice with force. This culture of use of force will destroy the society". He emphasized the presence of interim set-up to ensure clear LB Elections and said "we presented the idea of holding LB Elections with the elections of federal and provincial assemblies so that ruling parties could not affect the process of election but no importance was given to our idea. Despite the use of bureaucracy and state-machinery by the rulers and despite unfavorable conditions MWM played its role in political process and achieved success on various seats of Punjab and Sindh".
MWM's candidate for UC 26 Chairman Mir Taqi Ali, Vice-Chairman Allama Mubashir Hassan and a large number of party members were present there. Nasir Abbas further said "MWM's candidate were made to loose in Sindh with planned cheating and threats but inspite of all that our candidates came on second number". He asserted the resolution that MWM would continue the political journey and would not sit until the eradication of hereditary political system. Our candidate for UC 20's Chairman in Hyderabad was made to loose after re-counting for five times but we will play our role in the last stage of LB elections as well".
He declared the behavior of rulers and their way of governance as the biggest threat for Democracy. He also congratulated the selected candidates of MWM for Municipal committee of district Shekhupura of Ferozwala, Chiniot and Badin. Later on, Allama Mubashir Hassan and others prayed for MWM's victory in elections and for peace in the country.