Pakistan
We can make every sacrifice to get rid of Terrorists: Sarwat Ejaz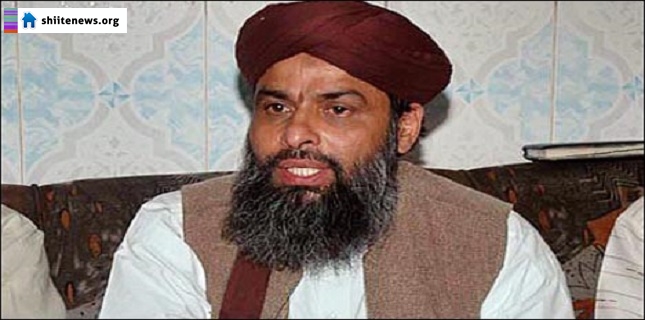 The leader of Pakistan Sunni Tehree Muhammad Sarwat Ejaz Qadri said we can make every sacrifice to exterminate terrorists from the country, Pakistan Sunni Tehreek has been practically making efforts against terrorism, Pakistanis are peace loving and it is government's responsibility to wipe out terrorists. He also said that we should promote unity and brotherhood in order to defeat terrorism.
He told his followers and part members to establish, promote and maintain unity among themselves and to speed up their efforts against terrorism. He further said that we are not the ones to run away from the country and we will completely eradicate terrorists from our country. He also praised Karachi operation and said that it is going in the right direction and it is giving results. Those who are against the operation should give priority to city's peace. We will fight conspiracies with unity and consciousness. He also asked his party members to keep their morale high and should remember that hardships do come in the way of those moving on the right path and they always fight for the success of their mission while fighting those hardships and problems.
He expressed these thoughts while talking to respected citizens at Markaz e Ahl e Sunnat. Sarwat Ejaz Qadri said that our goal is to spread Islam and to secure our country rather than worldly desires. We cannot leave people alone and will continue to struggle for the solution of people's problems. He said that those destroying the peace of Karachi are not country's well-wishers. Karachi is the economic hub of the country and target killers want to economically destabilize the country by spreading violence in Karachi.