Pakistan
India not serious in Dialogue with Pakistan: Allama Nasir Abbas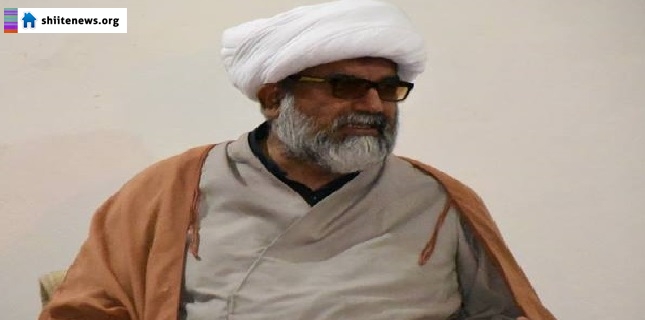 The secretary general of Majlis e Wahdat e Muslimeen said that India is not serious in dialogue with Pakistan. Kashmir issue is the major bone of contention between the two countries and India refusal for negotiation over this issue is the proof of its non-seriousness.
He said that India's sudden interest in dialogue and negotiation was an attempt to deceive the International community and has been exposed. India's such behavior and her enmity with Pakistan has always been a part of its foreign policy and the dialogue process has deliberately been deadlocked by India. Non-seriousness over Kashmir issue and continuous boundary violations have been a proof of India's extremist and aggressive ambitions that is driving the region towards a dangerous way.
MWM leader further said that Pakistan's strong stance over the Kashmir issue is commendable and an expression of the desires of Kashmiris. He said that Pakistan has the option of negotiating with India on an equality basis and India should not have any presumption over its power. We have a strong defense system and the strongest of world militaries. The main reason of dialogue with India over terrorism is to discourage those powers which have been involved in anti-Pakistan activities with the consent of India.
Allama Nasir Abbas Jafri further said that if India is not willing to control such powers than they should know that Pakistan has the capability to do so. One should not hope for anything good from India's side.