Pakistan
Two takfiri terrorists held as police foils bid to bomb Imam Bargah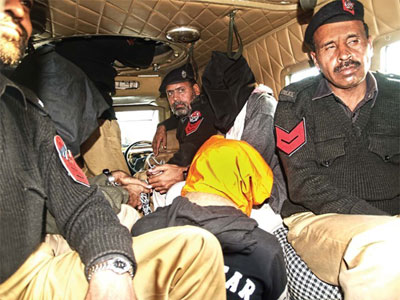 Police have arrested two takfiri nasbi terrorists foiling their bid to bomb an Imam Bargah that also houses a Shia mosque in Gulshan-e-Iqbal Karachi.

Police conducted a raid in Azizabad of district central at the midnight between Tuesday and Wednesday. Hafiz Hanif and Molvi Chiragh were arrested in the raid. Police recovered 70 kilograms of explosive material and heavy weapons from their possession.

Police said that the nasbi takfiri terrorists have confessed that they were planning a suicidal attack in which suicide attacker would drive a hiroof vehicle (CE2928) to hit the Masjid and Imam Bargah Madina tul Ilm.

In the past, a suicidal attack was foiled by the security guard who embraced martyrdom while saving the lives of namazis.

Police's timely action averted the suicidal attack on Shia Mosque and Imam Bargah.