Pakistan
14 July: Shiite News's Special Report on 9th Martyrdom Anniversary of Allama Hasan Turabi,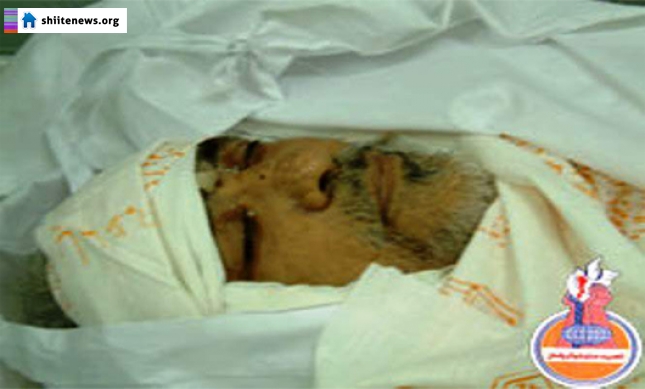 It's been 9 years since Islami Tahreek-e-Pakistan's President Allama Hasan Turabi left this mortal world. It was on 14th July 2006 that he, along with his nephew, was targeted by a Suicide Bomber upon his return from a rally demonstrating against Israel and its atrocities.
Allama Hasan Turabi was a known patron of bringing muslim sects together.He ensured to slander extremist defiant factions in islam, highlighting their mayhem and insubordination, which resulted in his martyrdom. He remained a staunch leader of Islami Tehreek (recent Shia Ulema Council). His death anniversary is being commemorate today around Pakistan honoring his work and endeavors for the muslim ummah.
According to a Pakistan news agency – Shia News, Allama Hasan Turabi was martyred by a banned outfit Lashkar-e-Jhangvi, who claimed it in a video release. Nonetheless, till date their perpetrators have not been arrested. It is noteworthy that prior his assassination there had been attempts on his life.
Allama's Life:
Allama was born on 1940 in the Shagar area north of Baltistan. Upon finishing his secondary education he went to Skardu to join a seminary later coming to Karachi for his M.A. from University of Karachi. He completed his religious education as well from Karachi. In 1984, he became a preacher and prayer leader of Jama Masjid Mahmoodabad.
He joined Tahreek-e-Jafria (TF) Pakistan in 1980 to become a caretaker of Karachi's division in 1989. It was because of Allama's work and zeal that soon he was promoted to Provincial General Secretary. It was only in 1999, during Musharaf's era, that TF was banned, to which TF workers started out their activities under a new name – Tahreek-e-Islami also known as Shia Ulema Council. Allama also held a very prominent position in Mutahida Majlis-e-Aml, an alliance of six Islamic parties.
Soldier to Wilayah
Allama Hasan Turabi preached the doctrine of Wilayat al-Faqih as it forms the central axis of contemporary Shia political thought. He was a follower of Imam Khumeni and later preached teachings par Imam Khamenai.
Martyrdom
Allama posed a threat to the Zionists regime lest it be Israel or America as he preached against them making himself a prime target. His movement was already subdued due to regular attempts on his life.
The last unsuccessfully attempt on his life was when a planted bomb went off in a fruit hawker's cart leaving two of his guards dead and his vehicle damaged.
In July 14, 2006, Allah Hasan Turabi was returning from Mutahida Majlis-e-Aml's organized rally protesting Lebanon-Israel Conflict when Abdul Kareem, a suicide bomber, blew himself up resulting in Allama's martyrdom. It was later proved that Abdul Kareem, a Zionist Terrorist, was wearing a suicide jacket carrying 2.5kg of explosives. He detonated his jacket upon approaching Allama Hasan as he was about to enter his residence. Allama Hasan Turabi was martyred along which his nephew, Ali Imran and a security guard leaving three police men injured.