Pakistan
Chehlum Tragedy toll rises to 27, Government claims 34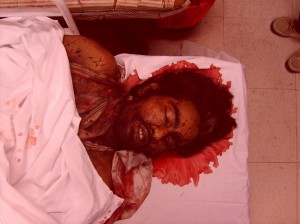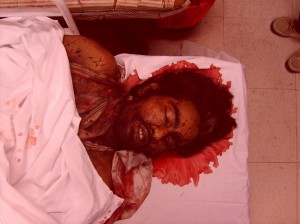 The difference between the government and Shia Leaders has been surfaced in term of declaring the death toll of the twin bombings incidents in Karachi on the revered day of Arbaeen Hazrat Imam Hussain (AS). The government has claimed that the death toll of the twin bomb blast rise on34, as another body has been identified today (Sunday).

 
 
Talking to the Shiite News, Jafaria Alliance Pakistan Central leader Ali Ahmar said that only two more persons were martyred after the Friday bomb blast and the death toll of Arbaeen (Chehlum) Imam Hussain (AS) bomb blast has claimed 27 lives of innocent people so far.
Conversely, the Sindh Health Secretary Fasihud Din Khan said the number of martyrs in Chehlum day twin bombings incidents rose to 34, adding he does not know the total number of injured being treated at various hospitals of the city.
According to statistics garnered from various hospitals, at least 16 injured have been sent home on reaching stable and recovered condition. There are at least 33 injured people being treated at Agha Khan University Hospital, and 14 at Liaquat National Hospital. Injureds admit in Liaquat National Hospital expressed their annoyance over the negligence of the hospital staff, saying that the hospital administration is unconcerned towards the negligence of the hospital staff in Liaquat National Hospital.