Pakistan
Bus-firing incident: Terrorists of ASWJ arrested in Karachi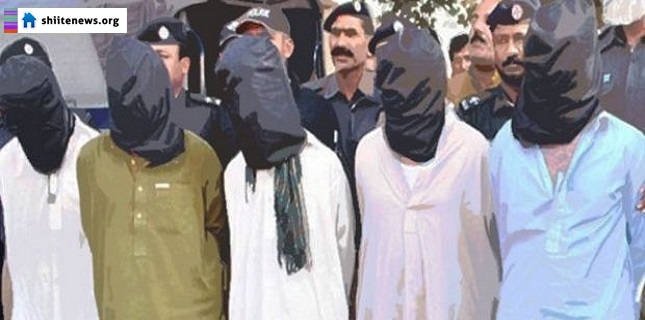 The law enforcement agencies have detained the leading terrorists, Manzoor Mengal, Salahuddin Palari and 145 more suspects in targeted operations in Karachi over their alleged link on Wednesday's brutal attack on a bus carrying Shia Ismailis Muslims.
The Rangers and Police in their targeted operations to detain the culprits involved in the barbaric attack on the Shia Ismailis Muslims detained important terrorists Manzoor Mengal and Salahuddin Palari of notorious Ahle Sunnat Wal Jammat (Aurganzeb Farooqi Group) from Gulshan-e-Maymar area.
The Rangers also detained the 90 more suspects hiding in the seminary of Gulshan-e-Maymar on Thursday , the seminary (Jamia Rashidia ) was the safe-haven of notorious Islamic State terrorists and also used in the murder of United States journalist Daniel Pearl.
It's pertaining to mention here that outlawed Ahle Sunnat Wal Jamaat (ASWJ) has linked with the notorious Taliban and Islamic State and its setup providing the logistics and ammunition to these terrorists outfits to conduct their operations in the country especially in Karachi.
The Counter-Terrorism Department official Raja Umer Khattab told reporters after visiting the crime scene on Thursday that according to some witnesses, four attackers boarded the bus while two or three stayed outside. He pointed out the involvement of the Karachi based religious terrorists group in the attack on Ismaili community.
Most of the 57 passengers had been shot in the head from a close range, he said, adding that 0.9mm pistols and Kalashnikovs were used in the attack.