Pakistan
Birth anniversary of Imam Ali (AS) being celebrated across the world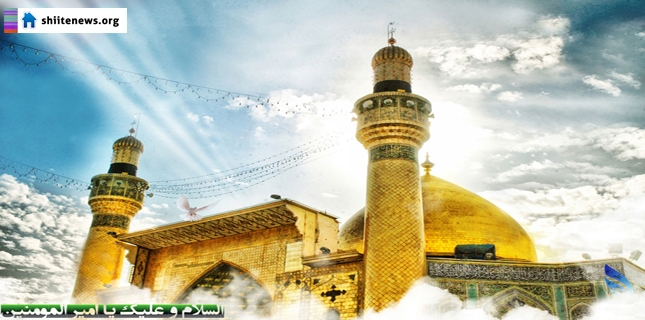 The birth anniversary of the infallible leader of Islam (Imam) Amir al Maumineen Maula Ali (AS) is being celebrated across the world including Pakistan. Imam Ali (AS) was born on Rajab 13 in Ka'aba, Mecca.
Shiite News Correspondent reported here that Shia Muslims were celebrating the birth anniversary of Hazrat Imam Ali (AS) with religious zeal and fervor every year. Shia areas are illuminated and decorated with buntings and panaflexes with messages of greeting to all Muslims particularly Shiites.
Mushairas are being held where eminent Shia poets recite their poems to highlight the salient features of the holy life of the infallible Imam. All Shia organizations, groups and parties are hosting the celebrations in numerous areas.
Well-organised celebrations on the birth anniversary of Imam Ali (AS) have brought hundreds of thousands of people to the congregations and processions. People flocked to Mosques & Imam Bargahs at Karachi, Islamabad , Lahore, Gilgit , Baltistan, Sukkur, Faisalabad , Quetta, Parachinar, Peshawar, and other cities of Pakistan.
Allama Raja Nasir Abbas Jafari of Majlis-e-Wahdat-e-Muslimeen, Allama Sajid Naqvi of Shia Ulema Council, Allama Hamid Ali Shah of Tehrik-e-Nifaz-e-Fiqh-e-Jafaria and other Shia leaders have issued messages on the anniversary. They have urged the supporters to follow the holy code of life of Imam Ali (AS) and renew pledge and allegiance to the infallible leader of Islam.
Reports from Iran, Iraq, Lebanon, Bahrain, Europe, U.S. and Canada had it that Shia Muslims also celebrate the birth anniversary. Maddahan-e-Ahl-e-Bait (AS) recited Qaseeda-e-Miladi to pay tributes to Imam Ali (AS) and religious scholars apprised people how to follow the footpritnts of Imam Ali (AS).
In Pakistan, Sunni Bralevis also celebrate the birth anniversary of Imam Ali (AS). Their scholars spoke to the supporters and they held Mehfil-e-Sama'a in which Ali Maula Maula (AS) was their best Qawwali to pay respect to the holy Imam of Islam.