Pakistan
Ten Shias martyred, dozens injured in blast in Turi Market Parachinar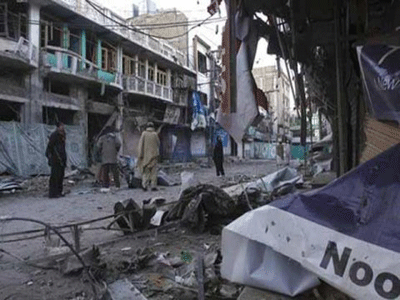 At least 10 Shia Muslims were martyred and 40 were injured in a huge blast in Turi Market, Kashmir Chowk, Parachinar on Monday.
Shia shopkeepers were the target of this terrorist attack with an apparent motive to cause colossal economic loss to Shiites.
Divergent reports about the incident were received from the area. Some quarters say it was a suicidal attack. According to another version explosives were fixed in a vehicle parked at Kashmir Chowk and as a result of explosion, ten persons died on the spot and 40 others sustained injuries.
The injured and bodies are being shifted to Agency Headquarters Hospital while security forces cordoned off the area. Police is gathering the evidence from the blast site.
Power supply to the area was suspended and panic gripped the area after the blast.