Pakistan
Pakistan tests effectively nuclear-capable Ghauri missile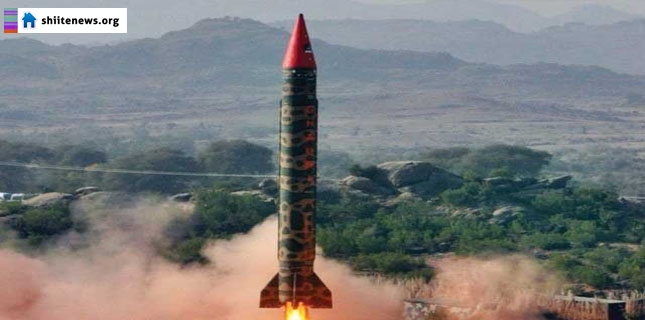 RAWALPINDI- Pakistan on Wednesday effectively tried out ballistic Ghauri missile, capable of carrying both conventional and nuclear warheads up to a distance of 1,300 kilometers.
The Inter Services Public Relations (ISPR), in its statement, said the launch of the intermediate-range Ghauri was conducted by a Strategic Missile Group of the Army Strategic Forces Command (ASFC) that was aimed at testing the operational and technical readiness of (ASFC).
The launch was witnessed by senior officers from Strategic Plans Division, strategic forces and scientists and engineers belonging to strategic organisations. Director General Strategic Plans Division Lieutenant General Zubair Mahmood Hayat congratulated the scientists, engineers and all ranks of the strategic forces.
The director general also expressed complete satisfaction over the "excellent standard" achieved by strategic forces during the training, which was reflected by proficient handling of the weapon system in the field as well fulfillment of operational and technical objectives.
Lieutenant General Zubair also emphasised that Pakistan can be justifiably proud of its defence capability as well as its nuclear deterrence.
President Mamnoon Hussain along with Prime Minister Nawaz Sharif also warmly appreciated the launch while congratulating the strategic forces and the rest of the team on their outstanding achievement.