Pakistan
Pakistan's pro-Saudi Yemen policy to ruin country, warns Opposition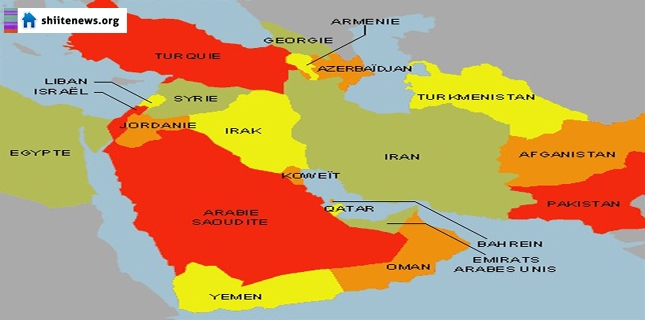 Leader of the Opposition in the National Assembly Syed Khursheed Ahmed Shah has said that participation in the Saudi-led war coalition against Yemen would turn the country into ashes.
Shah, a Sunni Muslim Parliamentarian of Pakistan People's Party, advised the pro-Saudi PMLN government that Pakistan should realize that it would have to play an effective role in narrowing down the divergences between the Muslim countries rather than expanding them. He proposed that the government should call a joint session of both the houses of parliament and take parliament into confidence before sending troops to Saudi Arabia.
"Zarb-e-Azab operation is continuing in the country," he said and added, "Twenty percent Shiite population is living in the country. We should not take part in Yemen war. We will have to say to Saudi Arabia to maintain peace and bring all the Muslims under one banner. Pakistan should not become part of Yemen war. This war will spill into our streets like Afghan war. We should learn lesson from the past", he underlined.
He said that Pakistan should play constructive role. Leadership should visit the Muslim countries and play role in forging unity in their ranks. It should make it clear on them why the Muslims are fighting every where and why they are being pitted against each other. Why there is dissension among them. We are supportive of humanity. He went on to say, "The Middle East situation has become complicated within a few days. Pakistan is joining the Middle East war. If Pakistan participates in this war, this house should be taken into confidence.
"When some problem arises, political leadership gets united. Opposition had sided with government in the political crisis in the past. We want to save Parliament. Government should go for consultation process with the opposition with respect to foreign policy. Politicians will have to author foreign policy together. Parliament stands with government in all wretched hours", he underscored.
"When the army takes part in any war, the house is taken into confidence. This house is sovereign and is public representative. We have longstanding affinity with Saudi Arabia. Pakistan should realize that it will have to play an effective role in narrowing down the divergences between the Muslim countries rather than expanding them," he remarked.
"The government should not take any decision in closed door. Elected representatives should take the decision on the forum of parliament. Our participation in the war in Yemen will give rise to religious chaos in the country," he said while speaking on a point of order in the National Assembly (NA) on Friday.