Pakistan
Why Government doing everything possible to protect takfiris in Pakistan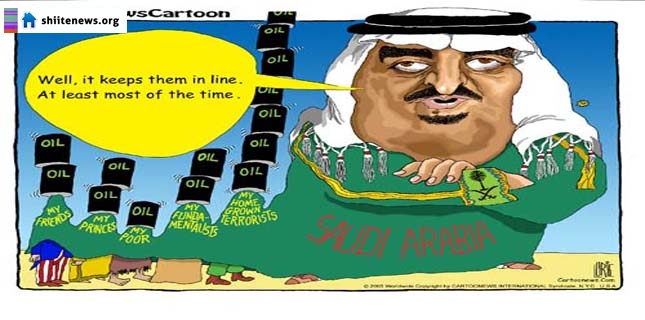 By Eye Ali
Saudi-allied PMLN government of Pakistan led by Nawaz Sharif is doing everything possible to protect the takfiri hate-mongers, let alone the militants. Takfiris have imposed a war on Pakistan but powers that be are not seen serious in surmounting the gravest existential threat of takfirism.
Instead of ensuring ban on hate-mongers and takfiri clerics who misuse the mosques and seminaries and loudspeakers at the congregations, Government's amplifier act is being misused to generalize all clerics. Those who preach inter-sectarian unity are also being punished because they too face ban on Friday prayer sermon through loudspeakers.
Sunni Ittehad Council who believes in Shia-Sunni harmony and cohesion is being victimized in Faisalabad, home district of its head Sahibzada Hamid Raza whose father Sahibzada M Fazal Karim was PMLN-allied JUP leader. But, Rana Sanaullah who too hails from Faisalabad has allied his PMLN with proscribed Deobandi takfiri terrorist outfit ASWJ and that is being patronized in all over Punjab where his PMLN is in government and that alliance also is being kept intact the PMLN government at the Centre.
Sunni Ittehad Council of Sunni Bralevis appealed for closures of shops and businesses in Faisalabad to protest against the arrest of their workers and clerics. According to the protesters, 26 of their workers have been arrested over the last two months without any evidence. As part of the National Action Plan, the government arrested more than 2,065 clerics were arrested for misuse of loudspeakers during a recent crackdown across the country.
In total in February, as many as 218,220 suspects had been picked up in 16,344 operations by law enforcers. Of these, 12,462 people had been arrested. Despite the haul, officials found that only 140 of them had links with terrorists. And powers that be know well that they are Wahhabis-allied Deobandi takfiris and neither Shia nor Sunni Bralevis.
Earlier this month, Ittehad Tanzimat Wefaq ul Madaris chairman Mufti Muneeb Ur Rehman demanded that the government release the clerics arrested under the National Action Plan. He had said instead of harassing clerics, the government should identify those involved in terrorist activities. "We have asked the
Government to provide us with the list of seminaries suspected of involvement in terrorist activities," he said.
Sunni Bralevi cleric Mufti Raghib Naeemi and Allama Raja Nasir Abbas Jafari of Shia party MWM have offered that they and their seminaries were open to accountability but Deobandis have formed a front to escape accountability.
There must be a clear policy against the terrorism, fanaticism and violent extremism and their preachers, masterminds, financiers, abettors, etc. Government needs not to confuse or compound the issues. There must be a recognition and appreciation that Pakistan Sunni and Shia Muslims have not taken arms against the country and its people but Wahhabis-allied Deobandi takfiris have imposed a war on Pakistan, its people and security officials.
Terrorism, violent extremism, or fanaticism cannot be defeated without right steps in right direction. First, PMLN government needs to refuse Saudi dictation because if the powers that be don't lend ears to U.S. or Western allies, they use Saudis, Qataris or Turkish channels to influence on Pakistani ruling elites. Saudis are most trusted allies of both U.S. and India and they always saw Pakistan as a client or satellite state that suited to their interests. Foreign hands should be cut with iron hands and foreign hands are those that are mentioned here.