Pakistan
Deobandi seminaries being searched to avert Pakistan Day parade attack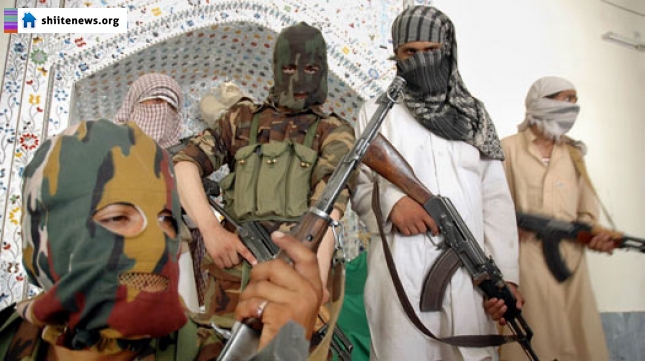 A joint team of the capital police and paramilitary troops searched different Deobandi takfiri religious seminaries in the capital city of Pakistan as a part of the security measures for the Pakistan Day parade. Reports had it that nexus of Deobandi-Wahhabi-Salafi terrorists pose threat to March 23 Parade and they always sheltered inside said seminaries.
Senior officers of the capital administration, including the deputy commissioner, were also present during the search operation.
Officials said every nook and corner of the Wahhabis-allied Deobandi seminaries was searched and details of the students and teachers were checked.
The officials said the main concern of the authorities was Jamia Faridia located at sector E-7. Other seminaries were also searched to avoid creating an impression that only Jamia Faridia of Lal Masjid's pro-Taliban's terrorism cleric Abdul Aziz was targeted.
All the 120 rooms of Jamia Faridia and 450 students were checked and verified with the record of the seminary. The people found on the premises were either students or teachers. A senior police officer on the condition of anonymity said during the search about two dozen people were spotted arriving at Jamia Faridia in wagons.
The arrival of the people raised an alarm so they were also searched and inquired about the reason for their coming there. During the search, it emerged that they had gone from the seminary to a mosque in Rawalpindi last night.
Meanwhile, Assistant Inspector General of Police (Special Branch) Waqar Ahmed Chohan on Friday held meetings with the residents of Margalla Hills and asked them to keep a vigil against suspects.
During the meetings with residents of areas from Shah Allah Dita and Bhara Kahu, the AIG said police should be informed about people involved in construction works and the tenants.
But, factually speaking, intelligence and law enforcement agencies officials should have focused on movements of the Deobandi seminaries' clerics and students and all their visitors. Because, they know that some of their seminaries are under surveillance so they would have shifted the terrorist network to other seminaries or mosques like they did in Lal Masjid's basement.