Pakistan
Urdu newspaper Ummat a mouthpiece for Deobandi takfiri terrorists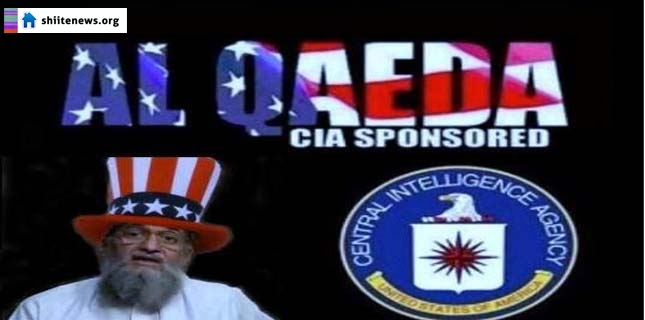 Shiite News Analysis
By Eye Ali
Karachi-based Urdu newspaper Ummat has always proved it a mouthpiece of Wahhabis-allied Deobandi takfiris by printing fake and imaginary reports about the opponents of takfiris.
Interestingly, Ummat is infamous for introducing extortionist journalism. Rafiq Afghan, present owner of the newspaper, is son-in-law of Jamaat-e-Islami's intellectual Salahuddin who was founding editor of weekly Takbeer.
Rafiq Afghan's weekly Takbeer in its edition in first week of March 1995 reported that U.S. and British High Commission in Islamabad masterminded the creation of Taliban in Afghanistan and hired two Deobandi clerics of Pakistan to do so.
By that time, Taliban were considered the brainchild of retired general Naseerullah Babar who was interior minister during Benazir Bhutto-led PPP government since late 1993 to November 5, 1996. Rafiq Afghan, then got its share from the U.S. and the U.K. and then began backing Taliban regime.
His Urdu daily Ummat began printing the quotes from the statements and speeches of Mulla Omar and Osama Bin Laden. It was the tenure of renowned journalist Salahuddin Haider, advisor to Chief Minister Sindh on information with ministerial powers. Salahuddin Haider is a Sunni who the MQM fielded for the information ministry Sindh that made clear that no government ad would go to pro-takfiri Ummat. Then, Rafiq Afghan had to bow because booty was dependent on MQM minister's desire.
It remains mystery why Rafiq Afghan who wrote Taliban a product of U.S.-UK through Deobandi clerics began backing the foreign stooges such as Taliban and al-Qaida? But, it is also a mystery that when family of renowned Deobandi cleric and founder of Jamia Binouria Yousuf Binouri seminary strengthened Deobandi-Shia unity, Ummat began publishing immoral stories about the family of deceased Yousuf Binouri. Son-in-law of Allama Yousuf Binouri Deobandi Mufti Binouri al- Hussaini hosted many Shia clerics and notables at Jamia Binouri that angered Sipah-e-Sahaba (ASWJ) and their mouthpiece Ummat newspaper and ASWJ/LeJ terrorists assassinated him and both portrayed the murder as suicide.
Mufti Nizamuddin Shamzai,a renowned Deobandi cleric was darling of the ASWJ as long as he hid his pro-Shia ideology. When Mufti Shamzai too hosted Shia Muslim clerics at Jamia Binouria, he too, was assassinated. Deobandi takfiris never tolerated Deobandi-Shia unity due to the Shia Muslims anti-imperialistic mindset that made Shia Muslims number one enemy to the global imperialists U.S. and UK regimes.
Ummat Daily has always targeted Shia Muslims for their anti-takfiri and pure Islamic ideology. Ummat Daily detest Karachi-based MQM for the fact that this party replaced the takfiri ideology preached in the garb of sectarian differences during the tenure of godfather of Deobandi takfiri terrorism model dictator General Zia ul Haq. So, Shia Muslims and MQM are being defamed by the newspaper despite the fact that Lashkar-e-Jhangvi's co-founder and ASWJ's Vice Malik Ishaq got ASWJ Punjab President Shams Ur Rehman Muavia killed by his comrades.
Dr Fayyaz of the ASWJ Karachi was murdered in the ASWJ/Taliban's area hence it was quite clear that intra-ASWJ fighting claimed the lives of children of takfiri revolution. But, many Shia Muslims were assassinated in the MQM's strongholds such as Nazimabad, Federal B Area, etc. In fact, ASWJ terrorists infiltrated the MQM to perpetrate genocide against Shia Muslims that was made known to MQM Chief Altaf Hussain. So, Ummat and Deobandis want to cover-up that infiltration through a hypothetical and imagined scenario that Shia infiltrated MQM. In the past, takfiris sold the theory that Shias formed the MQM and called Sunni politician Altaf Hussain as Altaf Hussain Jafari so that an ordinary man could be convinced that Altaf was a Shia. So, takfiris always depend upon bundles of lies to deceive people.