Pakistan
ISIL (Daish) spreading to Pakistan, Afghanistan: Canada's spy agency chief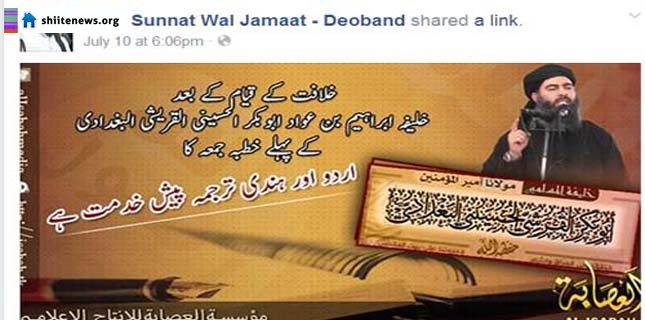 On the one hand, Pakistani interior minister is trying to cover-up the threat from Deobandis-allied Salafi-Wahhabi terrorist outfit ISIL or Daish (ISIS) in Pakistan, the head of Canada's spy agency warned that the said takfiri terrorist outfit is spreading to Libya, Pakistan and Afghanistan, CBC News reported.
Speaking to the members of Senate Defence Committee, Canadian Security Intelligence Service (CSIS) chief Michael Coulombe said although focus has now turned to ISIL, we must not forget longer-running groups such as the (similar Wahhabi-Salafi terrorist outfit) al-Qaeda.
"ISIS started in Iraq and Syria, but what we're seeing now, and you've seen it in media, it's spreading in Libya, Afghanistan, Pakistan," Coulombe said adding that "Boko Haram just pledged allegiance to ISIS; so there's also this phenomenon of ISIS spreading."
Canada's top security officials appeared before the Senate defence committee, Monday, over the government's plans to extend the reach of CSIS overseas.
Coulombe and Public Safety Minister Steven Blaney presided over the meeting while other top security officials, privacy commissioner Daniel Therrien and former CSIS assistant director of intelligence Ray Boisvert were also present.