Pakistan
Four ASWJ terrorists killed in shootout with Rangers in Karachi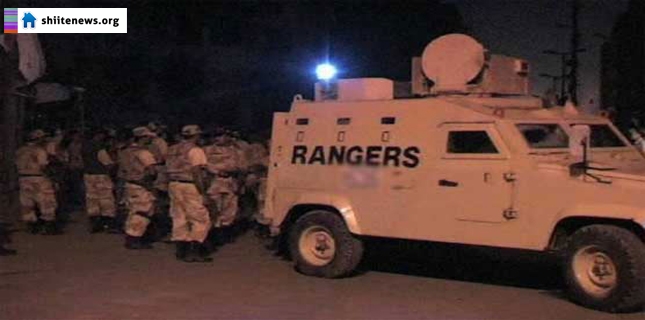 At least four Deobandi terrorists including the leader of proscribed ASWJ and allied-Taliban group were killed Monday in a clash with the Rangers and police force in Karachi.
The Deobandi terrorists killed include Tariq Khan alias 'Chota Abid', the leader of the outlawed Tehreek-e-Taliban Pakistan (TTP) Sajna group in Karachi. Others were identified as his second-in-command Rehmanuddin alias 'Lala', Amjad Khan and Sardar Rab Khan – all members of the ASWJ and allied-TTP Sajna group in Karachi.
Security forces said that two Rangers personnel were also injured in the shootout, which took place in the city's Surjani Town area.
An explosive-laden suicide jacket, two grenades and other weapons were recovered from the terrorists.
Deobandi ASWJ's notorious terrorist 'Chota Abid' was involved in planning and executing several terrorist attacks in Karachi, said the security personnel. Sipah-e-Sahaba and Lashkar-e-Jhangvi merged in the renamed outfit ASWJ in a bid to hoodwink ordinary Sunni Muslims who declared them fake ASWJ (Ahl-e-Sunnat wal Jamaat) and warned them not to misuse the name ASWJ.