Pakistan
Achievements of Shia Long March and sit-in of Heirs of Shikarpur's Martyrs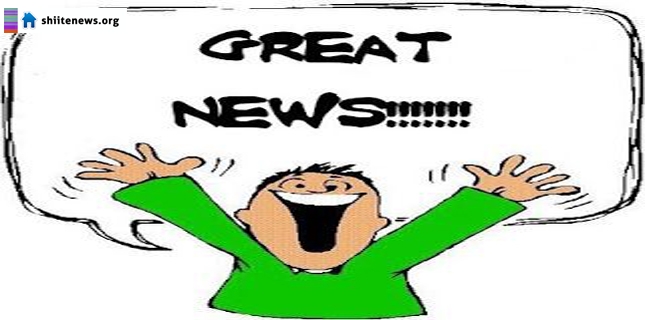 Achievements of Shia Long March and sit-in of Heirs of Shikarpur's Martyrs
Shiite News Editor Eye Ali desires to inform all what the Shia Muslims of Sindh province have achieved through 4-days Long March and 2-days sit-in. Following is the detailed account of why Shia Muslims ended protest long march and sit-in and readers should decide if they achieved their goals or not?
Head of the Committee of Heirs of Shikarpur's Martyrs announced Thursday noon that Sindh Government met all their demands hence they end Labbaik Ya Hussain (AS) Long March protestors' sit-in that was being staged in front of mausoleum of Mohammad Ali Jinnah, founding father of Pakistani nation since midnight between Tuesday and Wednesday.
The announcement was formally made first by Allama Domki at Sindh Chief Minister's CM House in Karachi where Sindh minister Sharjeel Inam Memon told media that in total, 22 demands were accepted.
It is relevant to add here that alongside 14-points Charter of Demand of the heirs of the martyrs, another list of 8 demands was also handed over to the Sindh Chief Minister Qaim Ali Shah and those were called general demands from allied-Shia parties.
Minister said that deadlock was on two demands that they sorted out today. He said that those two demands were targeted operation through rangers and police against the terrorists in all over Sindh should be given under the apex committee formed under National Action Plan and second: vacation of government properties from the occupation of religious terrorist and fanatics.
Sindh Chief Minister Qaim Ali Shah said on his part that he requested for talks on the day one because he believes that all problems could be resolved through bilateral talks. He announced Rs. 2 million for each martyrs' heirs.
Allama Domki then went to Long March protestors and informed them that all their demands were met and heirs of the martyrs and injured were satisfied with the implementation procedure briefed by the government. One from each martyr's heirs or families will get government jobs and injured of the terrorist bombing would also get government jobs under job quota for disabled persons.
He said that Sindh Government assured targeted operation under apex committee of National Action Plan. 2) The Operation shall be against the takfiri terrorists, their abettors, masterminds, financiers and their local agents and also against those centres and seminaries that shelter terrorists or encourage them to terrorism.
3.The injured and the heirs and relatives of martyrs of Masjid-e-Syed-ush-Shohada/Karbala Moalla Imambargah Lakhi Dar Shikarpur would be appointed on government jobs and medical facilities to them for good. 4. Nominated accused along with the FIR's complaint about the suicide bombing during Friday prayer in Masjid-e-Syed-ush-Shohada/Karbala Moalla Imam Bargah would be investigated. And ensure strong and even-handed prosecution for capital punishment to them.
5. There would be a fair inquiry through Join Interrogation Team (JIT) and finding would be shared with the heirs of the martyrs. JIT would investigate all anti-terrorist attacks occurred in Sindh. 6. All the foreigners mainly Afghans would be probed and their businesses, seminaries and residences would also be searched so that foreign elements involvement in the ongoing anti-Shia terrorism could be unearthed. 7. Foolproof security would be provided to all Shia institutions, mosques, Imam Bargahs, religious seminaries and private schools. CCTV Cameras would be installed there. 8. Arms licenses would be issued to the relevant people for security of Shia mosques and Imam Bargahs. 9. All government properties that are under occupation of religious terrorists and fanatics and banned outfits would be vacated forthwith. 10. Tableeghi Jamaat's preachers and volunteers and entire teams would be ordered to inform local police of their entry into the particular city or village with their particulars. 11. Any one traffic roundabout or main intersection of Shikarpur would be renamed as Shohda-e-Karbala-e-Moalla Chowk. 12. PEMRA would be asked to ban Wisal (Urdu) TV channel because it spreads provocative takfiri and anti-Islam and pro-fanatics ideology of hate and intolerance. 13. The shops and structures near Masjid/Imam Bargah Lakhi Dar would be razed and a wall would be constructed for the safety of worshippers and the owners of razed shops/structures should be compensated by the Government. 14. Heirs of the Martyrs Committee wanted all these demands and other general demands should be met and for discussing the course of implementation, Sindh Government should ensure meetings of heirs of the martyrs with Sindh Chief Minister, DG Rangers Sindh, IG Sindh Police and Chief Secretary Sindh.