Pakistan
Shia party's mass contact campaign for shutter-down strike and Long March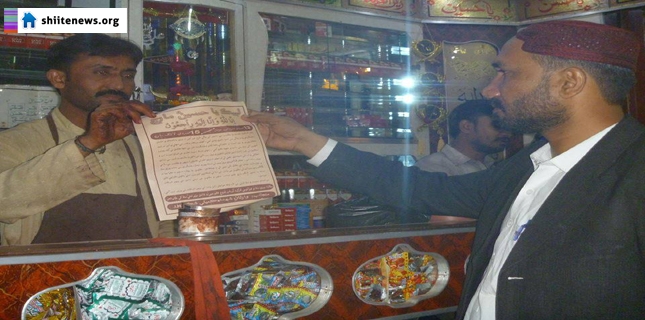 Leading Shia party Majlis-e-Wahdat-e-Muslimeen has kicked-off mass contact campaign to mobilize people to largely participate in the shutter-down strike and Labbaik Ya Hussain (AS) Long March to protest the government's inaction against the mastermind and abettors in the suicide bombing during Shia Friday prayers.
Warisan-e-Shohada-e-Shikarpur Committee (The committee of heirs of Shikarpur's martyrs) has announced peaceful protest campaign under which Sindh will witness shutter-down commercial strike on Friday.
They also made clear that they will begin long march from Shikarpur on Sunday February 15 that will reach Sindh Chief Minister's CM House in Karachi by road. MWM, ISO, Asgharia and some other Shia parties have announced their support to the call for strike and long march. Some Sindh-based parties and politicians also expressed their support to the martyrs' heirs.
MWM officials are going door to door and shop to shop to convey their message to all seeking their assurance for large participation in the ongoing protest in numerous parts of Sindh province.
Shiite News posts aforesaid picture of MWM Thatta District Chapter's official Mukhtar Dayo who hands over pamphlet of the protest program and talk to a shopkeeper in his hometown.
At least 72 Shia Muslims embraced martyrdom and many wounded while they were offering Friday prayers in the premises of Lakhi Dar Shikarpur's Masjid-e-Syed-ush-Shohada/Karbala Moalla Imam Bargah.