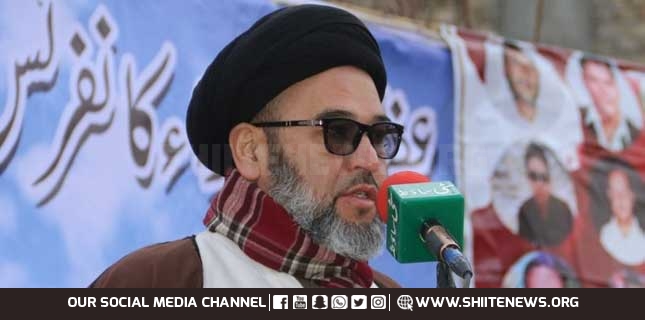 Shiite News: The Central Member of MWM's Advisory Council, Allama Hashim Mausuvi said that Allama Muhammad Iqbal was a great man who dreamed for Pakistan and presented the Two-Nation Theory. Although there were thousands of poets in the 20th century no one was like him, because his Urdu and Persian poetries are tantamount to an industry for the Nations.
He added that the love of Allama Muhammad Iqbal with Quran-e-Karim made him superior to Josh, Ghalib, Mir, and others. He further said that Quran is a book that elevates the gratitude of a man in the world and later on.
He paid this homage to Allama Iqbal while talking with a delegation of youth in Quetta, on the occasion of the 144th Birth Anniversary of the great leader of the Sub-Continent.