Pakistan
Deobandi target killer shot dead a day after confession of Shia killing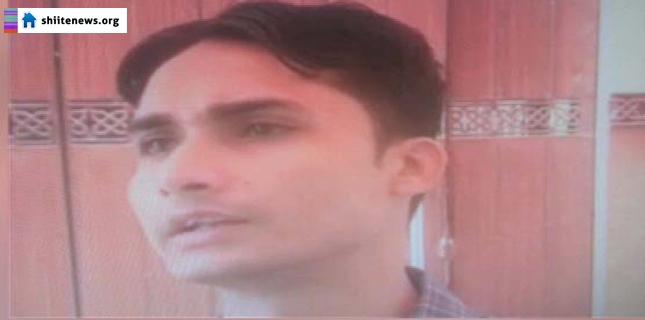 A Deobandi takfiri target killer of banned Sipah-e-Sahaba (ASWJ) was killed in mysterious circumstances, a day after he confessed at a media conference in Karachi, that he had assassinated 22 Shia Muslims and police cops.
Obaid Ur Rehman had confessed to killing 22 persons, including doctors, policemen and political workers in Karachi. Police presented him before media persons describing the killer's arrest a 'big success'.
However, police claimed on Friday that the 'dangerous target killer' was killed in firing when he was accompanying the law-enforcers during a raid.
"A police party took him along to find his other abettors in Orangi Town, but when they arrived at the scene some criminal opened fire. Obaid was killed and a policeman was wounded in the shootout," DIG Tahir Naveed said.
Sources said that the target Deobandi takfiri target killer might have been silenced purposely since he had revealed his links with some political groups. Ubaid ur Rehman said that MQM's Unit 189's officials had provided him with weapons for the murders.
It is another proof that MQM was infiltrated with the Deobandi takfiris who used the MQM for Shia genocide in Karachi.