Pakistan
Jafaria Alliance demands immediate release of Shia youths and arrest of terrorists involved in Ashura bomb blast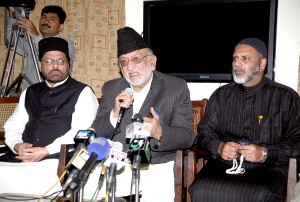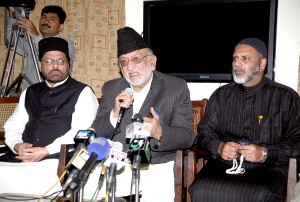 Jafaria Alliance Pakistan's leader Allama Abbas Kumaili, alleged that the administration is diverting the direction and retarding the investigation of the Ashura bomb blast, which claims lives of 44 mourners.
While urging the government to hold inquiry into Karachi Ashura blast, has demanded immediate release of innocent Shia youth, Shiite News correspondent reported.
 
Addressing a press conference here, former Senator Allama Abbas Kumaili said the question is why the Bomb Disposal Squad gave clearance of the procession's route and why no action has been taken against the responsible persons? He said that when the footages of 72 hours had been issued so it must be cleared that where the bomb was planted and who had fixed it and why the security enforcement agencies were unaware of it and why they gave the clearance.
He accused the law enforcers responsible of the incident and demanded the removal of the officials who showed their criminal negligence and the higher level inquiry of the mayhem.
 Allama Abbas Kumaili said that the management was changing the path and retarding the inquiry of the Ashura incident adding that they have reservations  because government is not serious into the matter. He said political parties used Karachi incident as a public relation campaign while political figures only visited the affected markets and no one visited the residence of martyrs. He demanded the government to arrest the real culprits behind the incident and conduct a high-level investigation in this regard.
He said that around 86 Shiite youth were arrested during the raids into their colonies which was illegal and unfair and they must be released as quickly as possible.
He appealed the government about the memorial of the martyrs at the site of the bomb blast before the Chehlum-e-Imam Hussain (AS) procession saying that the curtailment of the procession will not be accepted at any cost.  He also appealed the government about the generation of the funds and compensation for the families who were affected.
Maulana Hussain Masoodi, Allama Furqan Hyder Abidi, Allama Nisar Qalandari and others were also attended the conference.