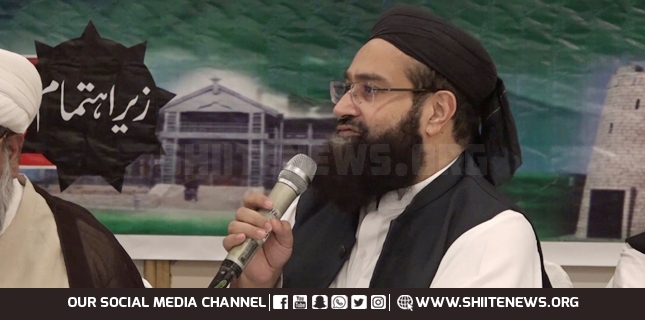 Shiite News: The Advisor to PM for Mid-East Affairs Maulana Tahir Ashrafi said that the elements who call Shia Azan terrorism are themselves terrorists of Pakistan. He expressed such views while addressing the Message of Pakistan held under the aegis of Mutahida Ahle Hadees Pakistan to promote inter-religious and inter-sects harmony.
He added that it was not the decade of 90 when Takfiri could plan a blood bath in Masajid and Imambargahs, the present government will not allow any miscreant to disturb the hard-earned peace of the country. Respect for all faiths is inevitable, blasphemy for anyone will not be acceptable.
He further said that imperial powers were active to quarrel Shia and Sunni sects, Scholars of All schools of thought would have to sensibly thwart Anti-State conspiracies.