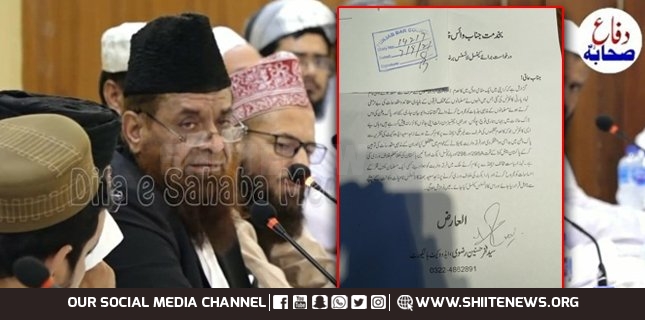 Shiite News: A movement against Zahid Saeed Bhutta Advocate has been started in lawyers circle on his provoking speech in which uttered clumsy remarks on the inclusion of Ali-un-Waliullah testimony in Shia Azan.
According to details, in the reaction to the above-mentioned blasphemy dozens of lawyers in which Shia and Sunnis are included, have submitted applications to Chairman Punjab Bar Council, with a demand of cancellation of bar council's license for Takfiri Advocate. They also said that an imprudent lawyer of the Federal Sharia Court committed an attempt to provoking resentment among Shia and Sunni Muslims by uttering rubbish against fundamental faith Islam. He committed said sin during an illegal conference held in Karachi under the aegis of a banned terrorist group, which video evidence was present.
They added that in response to working on Anti State agenda, fueling sectarian riot in-country, teasing sentiments of an Islamic school of thought and also violating the bar act professional license of Zahid Saeed Bhutta should be canceled forever and declared ineligible for law practices at all.