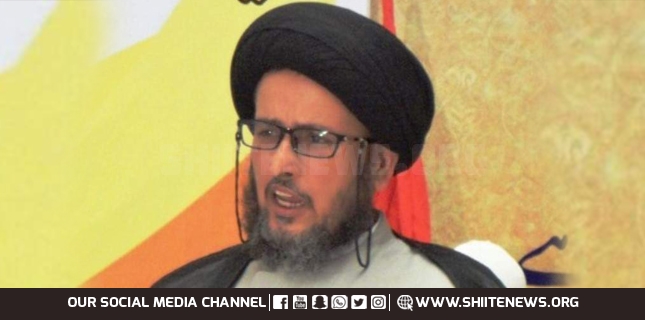 Shiite News: President SUC Northern Punjab, Allama Sibtain Hiader Sabzwari made it clear that Azadari was identity of Millat-e-Jafferia and no compromise was acceptable on it.
He further said that for last 4 years, biased elements of banned Anti-Ahle Bayt in guise of Punjab Police had been intrigues against Azadari, which was not only deplorable but also needed to be addressed.
He added that we were better unknown about the pain of Yazidis from Azadari-e-Syed-us-Shuhdaa (AS) but we were astonished on the attitude of Police as it had been following lines of Khawarij.
He said that hurdles in the ways of licensed mourn processions and gatherings were highly deplorable and unbearable especially on the occasion of installation of Alam in Athara Hazari, District Jhang.
Similarly, FIRs against the Majlis in Mehmudkot Muzzafer Garh, Sialkot, Lodhran, DG Khan were also not acceptable at any cost. Punjab Police and Administration should come to rational regarding Azadari. Suh practice could lead to countrywide protests.