Pakistan
Karachi Police nabs chief of Deobandi takfiri Taliban Karachi chapter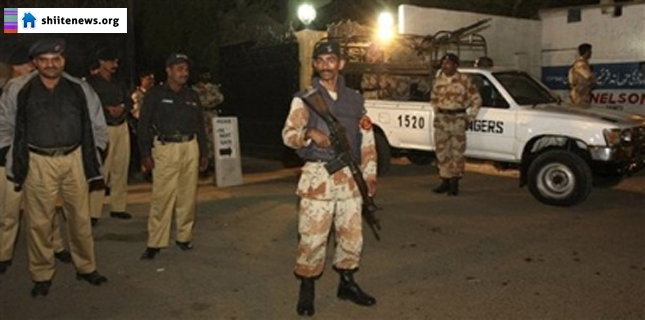 Two members of the outlawed takfiri nasbi Deobandi terrorist outfit Tehreek-e-Taliban Pakistan were arrested on Monday from Sohrab Goth's Janjal Goth locality in Karachi. Police said that one of the arrested Taliban is chief of TTP Karachi chapter.
According to police officials, the arrested takfiris were identified as Dawood Mehsud and Azeem Mehsud. Police said they had planned the attack on the CID senior police officer Chaudhry Aslam's house in 2011.
The raid was conducted on an intelligence tip-off and arms and foreign currency was seized from their possession.
They were wanted in multiple cases of targeted killings and robberies. Dawood Mehsud was also the Karachi chief of the TTP.