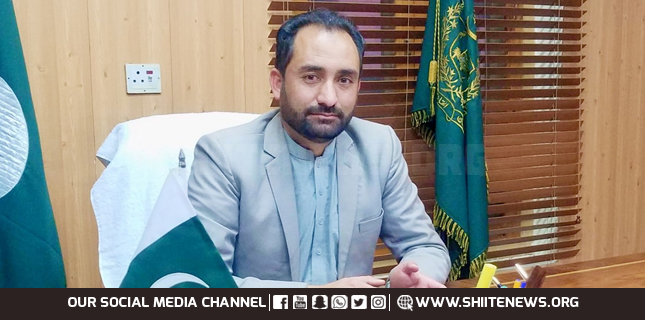 Shiite News: Agriculture Minister of Gilgit and Baltistan, Mesum Kazim vowed to make his region problems free by the next tenure.
Provincial Minister and leader of MWM said that he will not leave any work to do in Gilgit and Baltistan for his successor on the completion of 5 years tenure.
He further said that it was time to change destiny of Skardu II, where first time in the history development projects of worth Millions of rupees were underway in which several ADP schemes are also included.
He also mentioned electricity project of worth Rs.30 million to facilitate basic necessity of power supply to the natives of his city. He added that so many water reservoirs, road, dispensaries, girl schools and colleges are subjected to construction or upgradation and part of ADP projects.
He added that he had a watchful eye on all the issues of the province and they will be surely solve with due honesty and truthfulness.