Pakistan
Allama Nasir Abbas Jafri says political parties never benefited Shia Muslims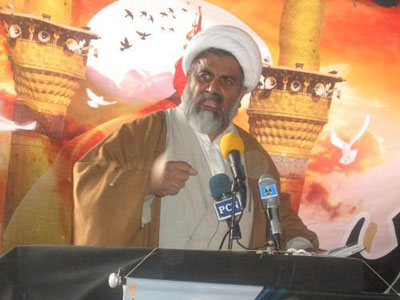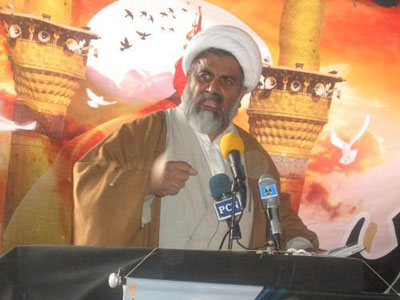 Allama Raja Nasir Abbasi Jafri, secretary general of Majlis-e-Wahdat-e-Muslimeen, has said that those who had called Quaid-e-Azam as Kafir-e-Azam, have formed a council for "defence of Pakistan."
He said that those who had always opposed founder of Pakistan Quaid-e-Azam Mohammad Ali Jinnah are now trying to hoodwink people.
Speaking at a Quran wa Ahl-e-Bait Conference in Sports Ground Multan he said that political parties had always begged votes from Shia Muslim Pakistanis but in return they gave nothing to Shias.
He said that now Shia Muslims would not vote for those parties who secured Shia votes and did nothing to benefit Shias. He said that now offers for employment or any other offer would not convince Shias.
"Sharif Brothers have been supporting banned terrorist group's terrorists. They released Malik Ishaq of Lashkar-e-Jhangvi," he said.
Allama Jafri further said that PPP too was playing the role of silent spectators over the genocide of Shias in Quetta.
He said that those who played leading role in Pakistan's freedom and independence are not facing genocide and those who opposed Pakistan are not trying to befool Pakistanis in the name of defence of Pakistan.
He warned the Punjab Government that Shias would register a stiff protest surrounding the chief minister house if Allama Nasir Abbas, a religious speaker was not released forthwith.
The MWM chief also criticized security agencies for their inaction against the terrorists. He said that these terrorists have defamed Pakistan across the world. He said that the banned outfits members who cannot leave their homes without approval of their area police station are allowed to hold public meetings wherever they want.
He said that MWM was a continuation of Allama Arif Hussaini's struggle for just cause of Islam and Muslims. He said that United States, Israel and India had trained terrorists. He also criticized some Arab governments for their meddling and destroying role.