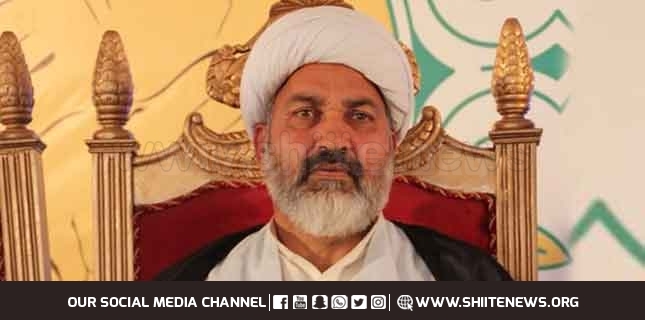 Shiitenews: Secretary General of MWM Punjab, Allama Abdul Khaliq Asadi in his statement regarding the peaceful citizens mourning of Youm Ali A.S in Sheikhupura Imamia Colony said that arresting the mourners by imposing 17 different serious provisions is the personal enmity of the administration and police.
He said that "There is little to condemn this misconduct of the administration and we demand that the government release the arrested mourners immediately, the registration of cases against Allama Waqar Al Hasnain Naqvi and his four sons clearly shows that the personal grudge of SHO of the police station against him.
Allama Asadi also included that "There is also FIRs filed against procession of Youm e Ali A.S in Islamabad and Lahore which is Condemning but those cases are file according to corona acts however the SHO of Imamia Colony has imposes 17 different serious and heavy provision cases which includes the terrorism acts also. It means that its a crime in this state which was formed on the name of Prophet S.A.W.W to perform and conduct the martyrdom day of his cousin, his son in law and his successor and also the Caliph of Muslims.
He said that "This attitude is unacceptable and is tantamount to hurting our religious sentiments,". Allama Abdul Khaliq Asadi said that the arrested mourners should be released immediately and illegal cases should be closed.