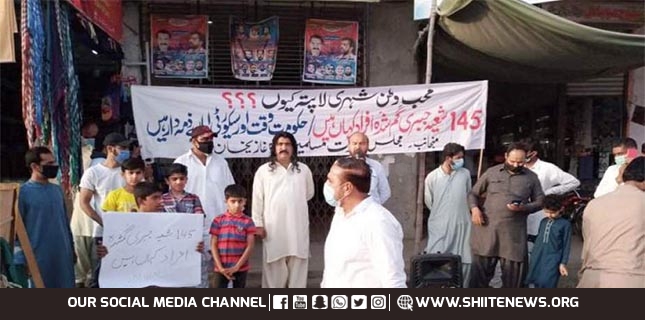 Opponents of enforced disappearance of Shia Muslims protest in Punjab where they largely attended rallies and demonstrations.
They condemned enforced disappearance of patriot Shia citizens of Pakistan.
Opponents of enforced disappearance of Shia Muslims protest in Punjab
In Punjab, main sit-in protest held in Lahore where eminent and senior Shia Islamic clerics also participated.
The protesters also held a token sit-in in Dera Ghazi Khan.
Similarly, Alipur also witnessed protest sit-in and demonstration.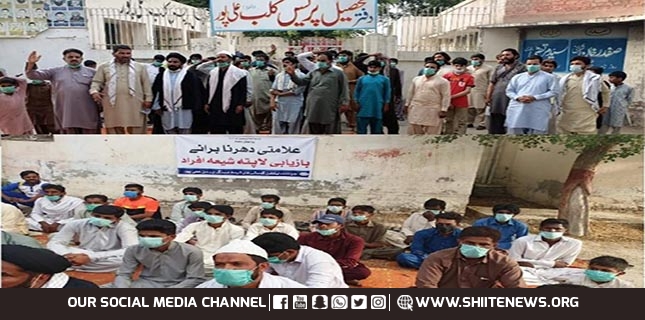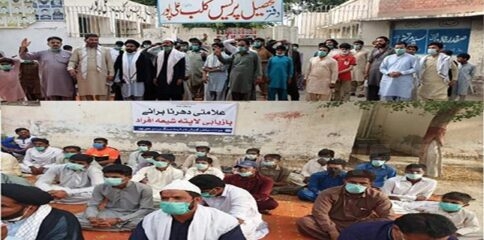 Families of the victims of enforced disappearance have begun holding sit-in outside mausoleum of founder of Pakistan Mohammad Ali Jinnah in Karachi.
Meanwhile, their supporters are expressing solidarity and largely attending protest under the aegis of Joint Action Committee for Shia Missing Persons.
MWM Punjab secretary general Allama Abdul Khaliq Asadi slammed the state within state.
Moreover, Allama Shakir Naqvi, Syed Rizwan Kazmi and other leaders in Alipur condemned violation of Constitutionally-guaranteed fundamental rights.
On the other hand, the committee for missing Shias said that enforced disappearance of patriot youth remains a source of public anger against state security agencies.
Moreover, they said that the agencies are violating the Constitution of Pakistan through repeated enforced disappearance.
They said that particularly, the agencies flagrantly violated the Article 10 of the Constitution of Pakistan.
Allama Syed Haider Abbas Abedi lamented that patriot Shia youth have been suffering from incarceration in narrow and dark unconstitutional jails.