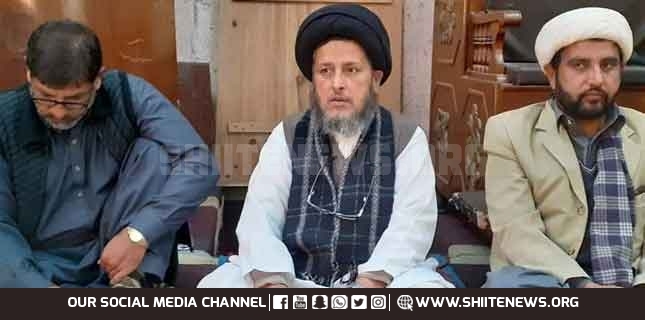 SUC to launch protest movement in Punjab against anti Shia govt policy after a similar protest campaign in Sindh province.
Shia Ulema Council North Punjab chapter has made decision during its recent meeting.
SUC to launch protest movement in Punjab against anti Shia govt policy
Allama Syed Sibtain Sabzwari presided the meeting at the SUC North Punjab chapter's camp office in Lahore.
The meeting slammed the biased Punjab government and police for victimizing Shia Muslims.
Particularly, they condemned unlawful cases against Shia mourners which they say amount to usurp legitimate rights of Shia citizens.
Furthermore, they rejected inclusion of innocent Shia notables in the fourth schedule.
They demanded Punjab government to nullify all the cases registered against Shia mourners for Chehlum (Arbaeen) azadari and protest against massacre of Hazara Shia coalminers.
Background
Meanwhile, Shia Ulema Council Sindh chapter had launched a protest long march from Sukkur on Sunday.
They have reached Hyderabad on Monday but Sindh government reportedly ordered to halt them at Hyderabad Toll Plaza.
In the meantime, Sindh government had issued notification to show they have accepted demands of the protesters.
However, organizers of the long march said they would continue their protest march until formal notification.
After having seen the notification's content, the SUC Sindh chapter president Allama Nazir rejected the notification on technical ground.
However, their meeting with the PPP-led Sindh govt in Nooriabad reportedly bore fruit.