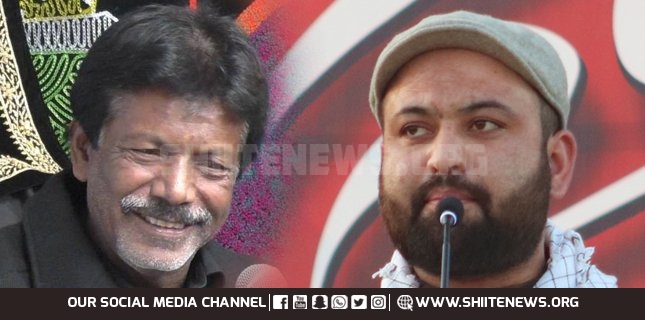 Imamia Students Organization pays tributes and homage to Rehan Azmi who passed away in Karachi today (Tuesday).
The ISO central president Arif Hussain Aljani offered condolences to the bereaved family of the great poet.
Imamia Students Organization pays tributes and homage to Rehan Azmi
He further said that Rehan Azmi gave new form and new direction to Urdu nohas, marsias and Salams.
Moreover, he noted the distinguished status and position of Rehan Azmi among contemporary poets.
Specially, the ISO president Arif Hussain Aljani lauded four-decade rule of his poetry over hearts and minds of youth.
No doubt the youth remained captivated by Rehan Azmi's nohas, marsias and salams for last four decades.
Thus, he became the most favourite poet of Pakistani youth and particularly revolutionary Muslim youth.
Rehan Azmi's poetry for Prophet Mohammad (PBUH)'s Ahle Bayt and Imam Hussain-led Martyrs of Karbala made him famous globally.
Meanwhile, Majlis-e-Wahdat-e-Muslimeen Pakistan's secretary general Allama Raja Nasir Abbas Jafari lauded services of Rehan Azmi for Urdu literature in nohas.
Globally famous poet Dr Rehan Azmi passes away today in Karachi. He was 63.
Born in July 1958, Syed Rehan Abbas Rizvi spent early life in Liaquatabad and did graduation from college education from Siraj ud Dawla College.
Later, he got higher education from the University of Karachi and finally became Ph.D scholar.
Although he penned poetry in diverse fields, noha, marsia and salam became his identity.
Since his ancestors migrated from Azam Gadh (India), Syed Rehan Abbas Rizvi used the word Azmi a part of his name. He was also a close relative of eminent Urdu poet Kaifi Azmi.
It is no exaggeration that Rehan Azmi revived Urdu noha and salam and shaped it to modern format.