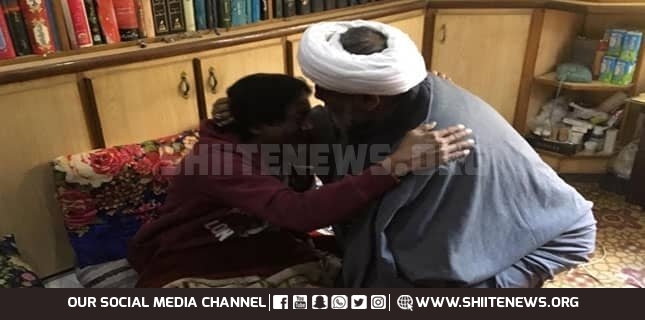 Allama Raja Nasir showers great poet Rehan Azmi with praise posthumously.
Majlis-e-Wahdat-e-Muslimeen Pakistan's secretary general Allama Raja Nasir Abbas Jafari said Rehan Azmi spent whole life with love to Ahle Bayt (AS).
Allama Raja Nasir showers great poet Rehan Azmi with praise
In his condolence statement, he said the prominent figures of Rehan Azmi's stature are born once in centuries.
Moreover, he termed it an irreparable loss for the world of literature and knowledge.
He further said that the sad demise of great poet Dr Rehan Azmi has saddened the entire Pakistani nation.
While lauding him as a towering literary figure, MWM leader said he wrote the most in praise of Ahle Bayt (AS).
Meanwhile, Imamia Students Organization (ISO) president Arif Hussain Aljani also paid tributes and homage to great poet Rehan Azmi.
MWM Sindh chapter secretary general Allama Baqir Zaidi and Karachi chapter secretary general Allama Sadiq Jafari termed his sad demise a huge national loss.
Globally famous poet Dr Rehan Azmi passes away today in Karachi. He was 63.
Born in July 1958, Syed Rehan Abbas Rizvi spent early life in Liaquatabad and did graduation from college education from Siraj ud Dawla College.
Later, he got higher education from the University of Karachi and finally became Ph.D scholar.
Although he penned poetry in diverse fields, noha, marsia and salam became his identity.
Since his ancestors migrated from Azam Gadh (India), Syed Rehan Abbas Rizvi used the word Azmi a part of his name. He was also a close relative of eminent Urdu poet Kaifi Azmi.
It is no exaggeration that Rehan Azmi revived Urdu noha and salam and shaped it to modern format.