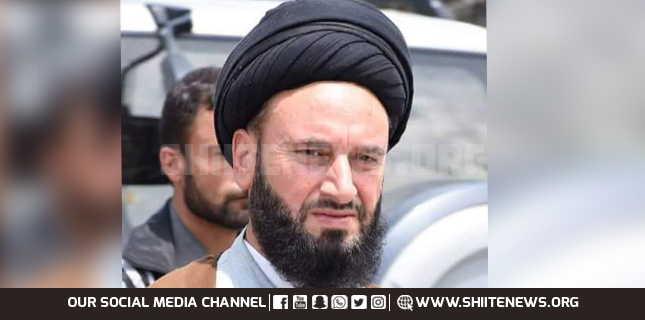 Allama Rahat rejects anti Shia campaign of outlawed terror group which disseminate maligning takfiri narrative.
Gilgit Friday prayers leader Allama Syed Rahat Hussain al Hussaini shared these views, while addressing namazis (worshippers).
Allama Rahat rejects anti Shia campaign
He condemned malicious takfiri social media campaign against Shia Muslims.
Notably, he referred to terrorist attacks which the campaigner group have made on civilians and security forces.
The eminent Shia Islamic cleric further said that the takfiri terrorists of outlawed terrorist group had worn Pakistan Army uniform and killed Pakistan Army soldiers and civilians alike.
Moreover, he said that Shia Islamic jurisprudents and eminent veteran scholars have issue decrees forbidding violation of sanctities of other sects and religions.
Allama Syed Rahat Hussaini further said that after clear fatwas of Shia Islamic leadership and jurisprudents, nobody can blame Shias.
He said that takfiris have a habit of such false flag propaganda operations like they did after wearing army uniforms.
He ruled out any sort of tension between Sunni and Shia Muslims. Furthermore, he ruled out possibility of any tension between Shia Muslims and armed forces.
Allama Rahat said that all of them remain on same page but the takfiris are misleading people vice versa.
He said that the takfiri are seeking to create differences and controversies between Shia Muslims and armed but they would fail in their nefarious designs.