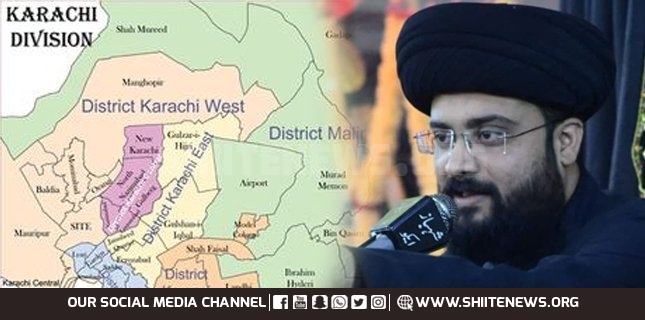 Shia Muslim notables lodge protest with police high officials on a reported FIR that amounts to violate Constitutionally-guaranteed fundamental rights and religious freedom.
Representatives from Jafaria Alliance Pakistan, MWM, Shia Action Committee, Pasban-e-Aza, Tanzeem-e-Azadari, Trustees of various Imam Bargahs called on high police officials.
Shia Muslim notables lodge protest with police high officials
They rejected the compliant of notorious ringleaders of outlawed terror outfit Sipah Sahaba (ASWJ) Lashkar-e-Jhangvi against a Shia orator.
Specially, they noted that Allama Raza Haider had not named any person during his speech.
In spite of that, the hatemongering ringleaders of outlawed terror outfit are trying to malign Shia Islamic orator.
But the thugs themselves put a name in the complaint they filed with the police against Allama Raza Haider.
On the other hand, independent analysts lament that these hatemongering thugs are defaming Pakistan worldwide.
Particularly, their bigotry and ideology of hate and terrorism maligned Islam, Muslims and Pakistan across the world.
Furthermore, they made clear that the hatemongering thugs filed complaint against Shia Muslim orator's speech which he made inside an Imam Bargah.
Meanwhile, legal experts express surprise over objection to those holding mourning congregation inside an Imam Bargah.
They asked what the hell state of Pakistan is doing nowadays. Legal experts further ask whether the state institutions want Shia Muslim citizens to follow non-Shia ideology?
Moreover, they reminded the state that FIRs against Shia Muslims in such cases amount to attempted forced conversion.
The State institutions ought to ensure that Shia Muslims live their lives following Shia Islam and nobody should raise objection to their religious freedom.