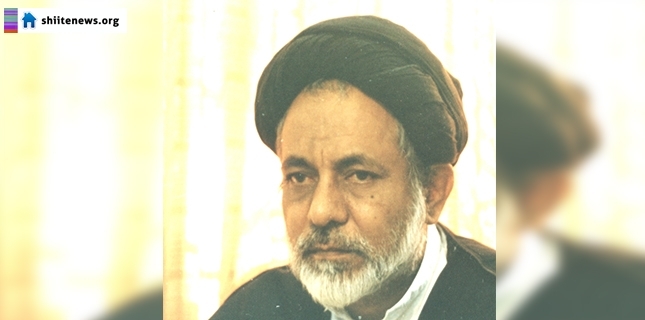 ISO Lahore delegation pays respect to Allama Syed Safdar Hussain Najafi at his grave.
Imamia Students Organisation DP Lahore chapter Fakhar Abbas-led delegation visited the grave in Lahore.
ISO Lahore delegation pays respect
Former DP Lahore chapter of ISO, Hassan Arif and members of the Imamia Students Organization accompanied incumbent DP.
Imamia Scouts held parade to pay homage to the great Shia Islamic scholar and leader.
They offered fateha and laid wreath of rose at the grave to show their adoration and admiration.
Veteran Allama Safdar Najafi founded Jamiatul Muntazir, Shia Islamic university for religious studies.
He took active part during 1980s lawful struggle for legitimate rights of Shia Muslims of the country.
As a comrade of Allama Syed Arif Hussain al Hussaini, he also served Pakistan in the field of education and reforms.
Notably, he also played a leading role in political Islamic party of the time: Tehrik-e-Nifaz-e-Fiqh-e-Jafaria (TNFJ).
Allama Safdar Najafi also rendered services to promote Quranic studies and education.
Particularly, he ensured an easy Urdu translation of Quran and its tafsir (exegesis).
He led the organisation that did this work and other work in Urdu language on Quran.
He also translated Shia Islamic jurisprudential opinion of Imam Khomeini (Tauzeeh ul Masail) in Urdu.
Allama Safdar Najafi had authored booklet on the community's and national problems and their solution as well.
Meanwhile, Shiite News readers present more news and articles: