Pakistan
Hafiz Saeed says that the blasphemer Junaid Jamshed is unpardonable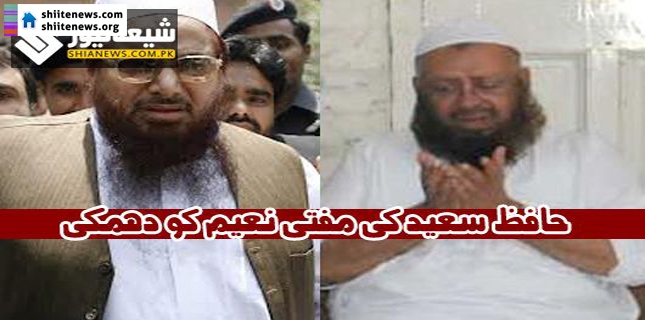 Hafiz Mohammad Saeed, head of Jamaat-ud-Daawa has announced that blasphemer Junaid Jamshed deserves condemnation because the blasphemer was not pardonable.
"Nobody has authority to pardon any blasphemer. Junaid Jamshed is a blasphemer and the punishment for blasphemy is nothing but death," said Hafiz Saeed.
Deobandi singer-cum-cleric Junaid Jamshed has excused for his blasphemous remarks and some Deobandi clerics accepted his apology but Sunni Bralevis rejected the apology and demanded due action. Now, Deobandis ally Hafiz Mohammad Saeed has come forward to reject the apology.
It is strange that Deobandis and Wahhabis always punished Sunni and Shia Muslims and even non-Muslims on the pretext of blasphemy without any proof and witnesses but nobody among them had even touched Junaid Jamshed, let alone burning alive for such crimes.