Pakistan
Takfiri terrorist DAESH (ISIL's) graffiti in major cities of Punjab province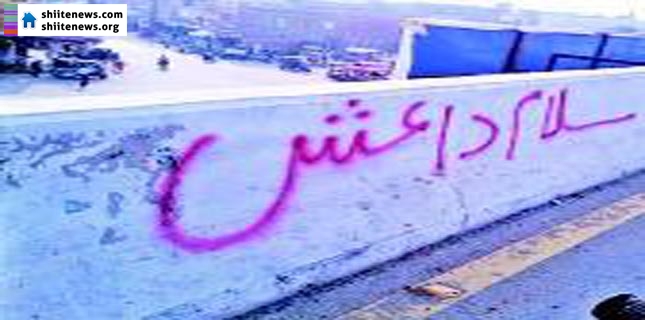 Takfiri nasbi terrorist outfit DAESH (also known as ISIL or ISIS) now poses threat to the Muslims of Multan that is the city of Islamic saints. After Lahore, walls of Multan are full of DAESH (ISIL)'s graffiti.
First, the supporters of the takfiri terrorist outfit inscribed: "Salute DAESH," on the wall of an educational institution on Masoom Shah Road of Multan. And after that, similar wall-chalking was noticed in other parts of Multan.
District administration began removing the graffiti but pro-takfiri fanatics of banned outfit ASWJ continued their wall-chalking in the night.
In Lahore, provincial capital of Punjab province, similar pro-DAESH graffiti was seen in Model Town, the posh area where ruling family of Pakistan and Punjab is settled. It is strange that Punjab police massacred innocent political opponents of PMLN government in the Model Town because they were trying to stop police from attack on Sunni leader Dr Tahir ul Qadri but takfiri fanatics and terrorists enjoy freedom to do anything they want, at will anytime and anywhere.