Pakistan
FC Shia personal Asghar, his wife and son martyred in Wana explosion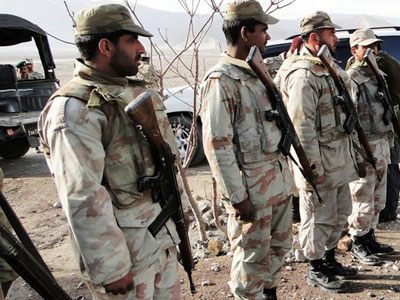 A Frontier Corps Shia personal, his wife and son on Friday martyred when a bomb fixed in a radio set exploded at the Wana Scouts Camp in sub-division Wana of South Waziristan Agency.
The explosion took place at the house of a security official, killing Shaheed Ghulam Asghar, his son and wife. "The possible cause of the explosion was the radio set in which the bomb was kept," a local security official told The Express Tribune.
Increasing improvised explosive device (IED) attacks are a troubling sign for security officials in the tribal and settled areas.
Shaheed Ghulam Asghar was recently posted at Waziristan Wanna. He was the close friend of Shaheed Razaaq martyred few days ago.