Pakistan
Takfiri terrorists bid to target azadari in Punjab foiled by Police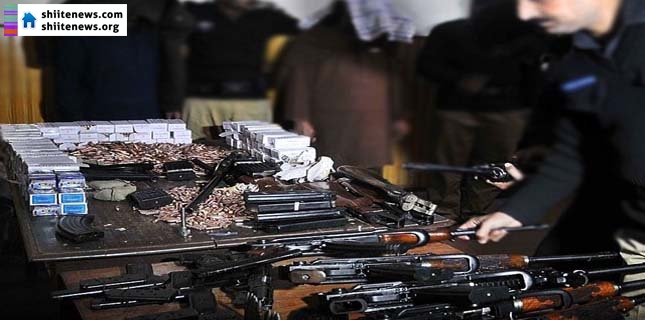 Wah Cantonment area's police have arrested a takfiri and seized a huge quantity arms and ammunition to be used for terrorism during the holy month of Muharram.
District Police Officer Saleem Khattak told reporters that on a tip-off, a police party intercepted a car on Brahma Road in Sadar Police precincts and recovered 15 pistols and 7,500 bullets from the motorist.
He said that the arrested takfiri terrorist was identified as Amjad, a resident of Fatehjang. He said that surveillance on entry and exit points of the city has been enhanced after the incident.
Reports had that the arms were smuggled from Kohat and being taken to Sahiwal to target azadars during Moharram.