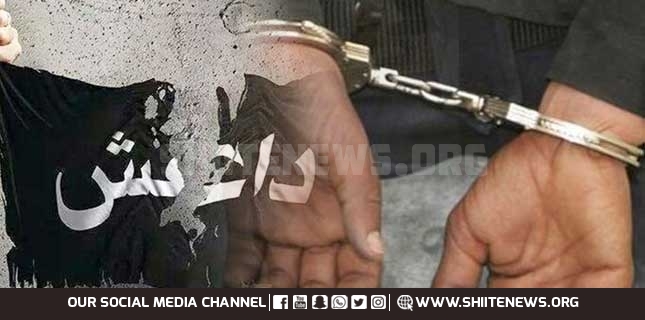 An Afghani among 8 terrorists of Daesh and other takfiri outfits arrested in Peshawar during raids and encounters.
According to Capital City Police Officer (CCPO) Peshawar Mohammad Ali Gandapur, they foiled their terror bid and saved Peshawar because the terrorists were planning terror attacks.
An Afghani among 8 terrorists of Daesh
First, police rounded up four terrorists after encounter. On their tip, police arrested four more of their abettors.
Police identified them as Liaquat, Khan Akbar, Akif, Wajid, M Meraj, Mohammad Khan, Hussain Shah and Nindar.
They belong to outlawed terrorist groups such as Daesh (ISIS), Jamaatul Ahrar and Lashkar-e-Islam. They are residents of Khyber district, excluding one Afghan national.
Notably, Pakistani Taliban further divided into break-away factions such as Jamaatul Ahrar, etc., while many also switched to Daesh terror group.
Police seized four hand grenades, Kalashnikov and four pistols, two motorcycles and a car which they used in terror activities.
The CCPO said that the terrorists had attacked Karkhano security check post on January 14 and February 23, 2020 with grenades.
They attacked houses of traders in Matna and Bhatta Khist with grenades on May 1, 2020 while they also attacked in Bhana Marhi on May 10.