Pakistan
Shia leaders say Govt Moharram Policy violates sanctity of Moharram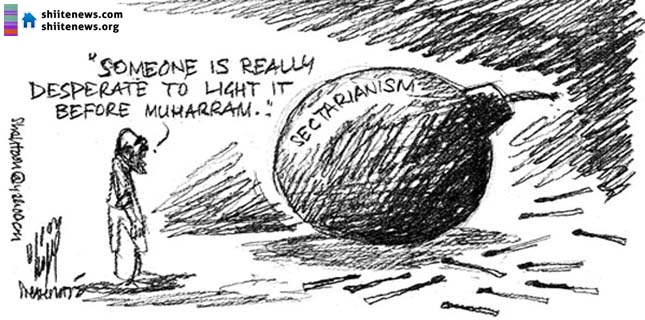 Shia leaders raised objections on the government policy for Moharram and Azadari saying that State Machinery should crush terrorists instead of creating artificial fear among the masses.
Allama Ramzan Tauqeer, President, Shia Ulema Council, Khyber-Pukhtoonkhwa Province, said that Moharram is a month of unity among Muslims because all Muslims adore Imam Hussain (AS).
"Government Moharram Policy is aimed at creating an artificial environment of fear and harassment that takfiri terrorists may do anything, they can harm the mourners during Moharram congregations and processions," he said talking to reporters.
Addressing the azadar in Karachi, Allama Ahmed Iqbal Rizvi, a leader of the Majlis-e-Wahdat-e-Muslimeen, said that government and the state machinery need to take action to eliminate those who harass and scare people during Moharram. He urged the State Machinery to crush terrorist network.
Both Shia scholars criticized the government for its unfair policy which, they said, encouraged the takfiri terrorists and violated the sanctity of the sacred month of Moharram.
Allama Tauqeer urged all the scholars and religious speakers to preach unity and true message of Imam Hussain-led martyrs of Karbala to enlighten people. He said that humanity needs to follow Imam Hussain (AS) to get rid of the despotic rule of brutal tyrant regimes.