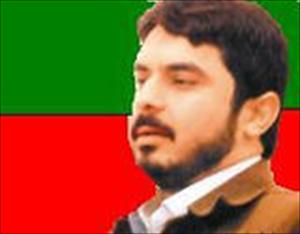 Imamia Students Organization Pakistan president Brother Syed Ali Rehman Shah has expressed condolence over the martyrs of Gilgit-Baltistan with their heirs and relatives.
He said that murder of 19 pilgrims in a terrorist attack in Kohistan was a tragedy. He said that it is government's basic job to provide protection to people but government has failed to shoulder this responsibility.
He said that government has to wake up from slumber and has to take action against those who are working on anti-Pakistan agenda.
He said genocide of Shia Muslims in all over Pakistan pose serious threat to Pakistan's security and stability and this must not be ignored.
The ISO Pakistan president further said that hundreds of followers of Shia Islam have been killed but murderers are still free and state agencies fail to take action against them.
He urged the Chief Justice of Pakistan to take suo motu notice of genocide of Shia Muslims and a high level and powerful judicial commission be set up to unmask the terrorists and punish them severely.