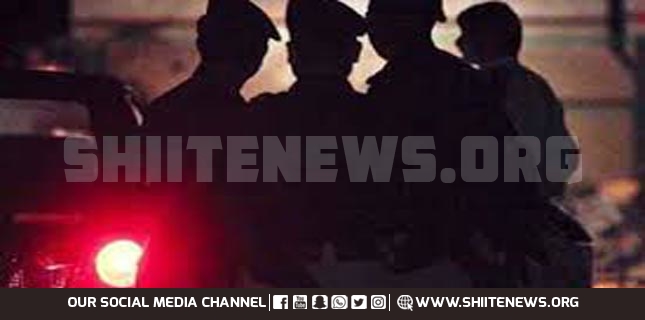 CTD police kills five terrorists including suicide bomber in Khyber district.
Khyber Pakhunkhwa police's Counter-Terrorism Department (CTD) carried out an operation.
Terrorists opened firing while trying to flee during the CTD's intelligence-based operation,
Factually, CTD raided their hideputs in Shagai area near Khyber district.
CTD police kills five terrorists
As a result of exchange of fire, five terrrorists, including a suicide bomber lost lives.
Meanwhile, CTD cops seized explosive material and weapons from there. They also seized three suicide vests, two pistols, two hand grenades and three SMGs.
Officials said the terrorists had arrived in the area from the Millagori district.
Later, IG police KP Sanaullah Abbasi lauded performance. He vowed that police would continue to conduct operations against militants.
Shootout in Tank
On the other hand, two terrorists of banned outfit were also killed in Tank encounter.
Security cops conducted an intelligence based operation in Raghzai village (Tank).
After a gun battle, two terrorists lost their lives.
Moreover, security forces identified them as Anas alias Munir and Bakhtullah who belonged to banned takfiri militant outfit.
Official sources said that those terrorists had attacked security forces.
They also remained involved in bomb blasts.